All of us at Activate Care are committed to doing everything we can to help combat the effects of this virus and save lives, so we are making our software available at no cost.
Designed in partnership with front-line clinicians and COVID-19 response leaders, our COVID-19 Response Platform includes pre-configured tools to track key data for each patient, coordinate care in your community, and report on outcomes.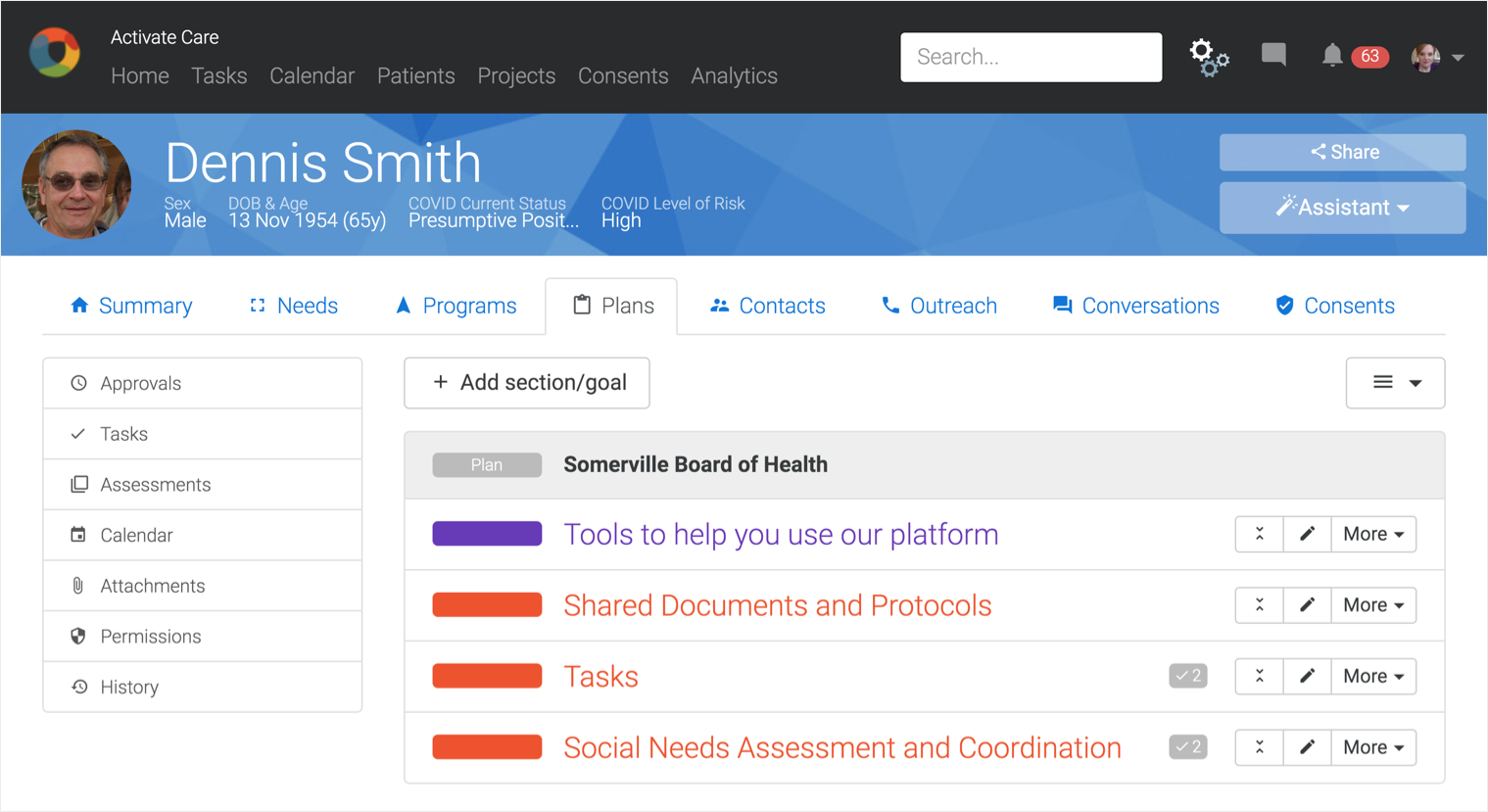 ---
FROM OUR CEO
At Activate Care, we are on a mission to help the world act differently to achieve better health outcomes. In the midst of the current crisis, we see the efforts of countless care providers and caregivers across the country, and you have inspired us to do all that we can to help.
I want to personally invite you to join our network of people who are making a difference in communities across the country. You can request quick access to our COVID-19 Response Platform below.
Thanks for all you do, and I wish your team health during this period as we all work together to minimize the implications of this virus. It takes a community.
Ted Quinn
CEO and Co-Founder
Activate Care
---